During a severe asthma attack, the child sits upright and is very agitated, speaking in words only. The shoulders are hunched over, and every chest, neck, and stomach muscle is enlisted in the struggle to breathe. Very loud wheezing now extends throughout the breathing cycle, both inhalation and exhalation, with a rapid respiratory rate. Bronchodilators, steroids, intravenous fluids, and oxygen should have been given to the child in the emergency room or hospital by now. The peak flow will be less than 50 percent of the child's best. Blood gases -- oxygen and carbon dioxide -- will be abnormal even if oxygen is being administered.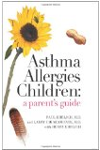 More About this Book
Asthma Allergies Children: A Parent's Guide
Asthma and allergies are at epidemic proportions. It doesn't have to be that way. Two experienced pediatric allergists tell everything a conscientious parent needs to know about these conditions,...
Continue Learning about Asthma & Children
Asthma is a common condition in children. According to the Centers for Disease Control and Prevention (CDC) one in 11 children have asthma. If your child coughs a lot, especially when playing or laughing, or has chronic wheezing a...
sthma may be the problem. Consult your pediatrician, who will diagnose the condition and develop a treatment plan, which could include an asthma inhaler, one or more bronchodilators or an anti-inflammatory medicine. Some children grow out of asthma as teenagers, while others have asthmatic symptoms all of their lives. Learn more about childhood asthma with expert advice from Sharecare.
More