One study suggests that eating fast food three or more times a week is linked with a higher risk of severe asthma and eczema in children and teenagers. However, researchers also found that frequent servings of fruit can reduce that risk.
While we easily link fast food with growing rates of childhood obesity and diabetes, many don't associate the effects of the often-processed foods on other diseases, including autoimmune disorders. The researchers analyzed data on hundreds of thousands of children and teenagers from several countries. Parents recorded what types of food they fed their children and tracked symptoms of asthma or eczema.
The researchers found a correlation. Teenagers who consumed at least three weekly servings of fast food saw a 39 percent higher risk of developing or already having severe asthma or eczema. Young children with the same eating habits had a 27 percent higher risk. However, they did find that those who consumed at least three servings of fruit a week were 14 percent less likely to develop asthma or eczema. They also found an 11 percent decrease in young children.
This content originally appeared on doctoroz.com.
Being overweight can negatively affect asthma. Overweight individuals have smaller lung capacities, i.e., cannot breathe in and out as much air due to limited expansion of their chest wall. These individuals are also more likely to develop gastric reflux which can trigger asthma symptoms. We also now know that being overweight causes chronic inflammation of the body which can also worsen asthma symptoms.
Carrying extra weight impacts lung function in a variety of ways, and recent studies make a strong case for a link between obesity and asthma. The rates of asthma and respiratory problems in children have risen right along with the rates of child obesity and being overweight. What's worse, researchers believe the link between asthma and obesity could become a vicious circle for kids due to the restrictions in activity levels that result from being asthmatic. Asthma has been linked to other lifestyle factors, such as environmental pollutants, such as secondhand smoke.
From Good Kids, Bad Habits: The RealAge Guide to Raising Healthy Children by Jennifer Trachtenberg.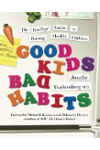 Asthma is a lung disease in which the airways become blocked or narrowed and results in breathing difficulty. Overweight children, particularly boys, seem to be at a greater risk of developing asthma, and being overweight seems to aggravate the symptoms in kids who already have asthma. Obese children with asthma tend to use more medicine, wheeze more and visit the emergency room more often than their peers with asthma who are not obese.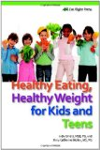 A recent evaluation of studies that looked at asthma risk suggests that a healthy diet rich in fruits and vegetables may be protective against asthma in children. Wheezing is often a sign of asthma. Women who consumed vitamin D in fatty fish and nuts and seeds rich in vitamin E were 40 percent less likely to have babies who wheezed. If women followed the Mediterranean diet during pregnancy, they were 80 percent less likely to have babies who wheezed. Asthma has been on the rise and there has been a suspicion that unhealthy diets are a part of the reason. Until we have clinical trials to show the absolute connection we will not know. Regardless, a healthy diet is important in general for both healthy children and healthy adults. Preventing asthma may be an additional benefit.
Continue Learning about Asthma & Children