Carrying extra weight impacts lung function in a variety of ways, and recent studies make a strong case for a link between obesity and asthma. The rates of asthma and respiratory problems in children have risen right along with the rates of child obesity and being overweight. What's worse, researchers believe the link between asthma and obesity could become a vicious circle for kids due to the restrictions in activity levels that result from being asthmatic. Asthma has been linked to other lifestyle factors, such as environmental pollutants, such as secondhand smoke.
From Good Kids, Bad Habits: The RealAge Guide to Raising Healthy Children by Jennifer Trachtenberg.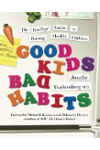 Asthma is a lung disease in which the airways become blocked or narrowed and results in breathing difficulty. Overweight children, particularly boys, seem to be at a greater risk of developing asthma, and being overweight seems to aggravate the symptoms in kids who already have asthma. Obese children with asthma tend to use more medicine, wheeze more and visit the emergency room more often than their peers with asthma who are not obese.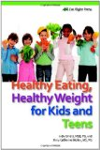 Continue Learning about Asthma & Children