Aspirin can prevent some of the most common kinds of cancer: colon and rectal cancer (the cancer that causes the second most disability and death in both men and women) and breast cancer. The data are pretty conclusive, as they consist of both epidemiologic studies and, now, randomized controlled trials.

This fact, while significant, was discovered quite by accident by researchers who were conducting a study on people at high risk of a hereditary kind of colon cancer called familial polyposis. They were surprised to notice that patients who took aspirin and other nonsteroidal anti-inflammatory (NSAIDs) (for example, Advil or Motrin) had significantly lower rates of colon cancer than their family histories would have predicted. Further studies confirmed this decreased risk. Then, a major study coordinated by the American Cancer Society involving 635,000 people found that those who took aspirin or other NSAIDs reduced their risk of colon cancer by approximately 40 percent compared with those who did not routinely take aspirin. In another study of 121,000 nurses, those who took aspirin regularly over a ten-year period had a 44 percent lower incidence of colon cancer.

In fact, in seven epidemiologic studies, individuals who took at least one aspirin a day had a 40 percent (on average) reduction in the frequency of colon and rectal cancers compare with their peers who did not use aspirin regularly. These epidemiologic results stimulated two randomized controlled trials. In one of these trials, 636 patients with prior colon and rectal cancer, and thus at risk of recurrence, were given either an aspirin (325 mg) a day or a placebo. The aspirin group had a 36 percent lower recurrence rate of cancer. In a second study, 1,285 people with precancerous colon polyps were given either a placebo or aspirin (81 or 325 mg a day). The aspirin groups had a 41 percent lower rate of colon cancer. Thus, aspirin can help prevent colon and rectal cancer.

Taking an aspirin every day can also help reduce breast cancer, again by 20 to 45 percent.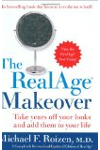 Continue Learning about Aspirin