Joint replacement surgery for arthritis is surgery to replace worn-out cartilage and bone with metal and plastic implants. When arthritis reaches its final stages, the cartilage lining the joint has worn away. The previously smooth surface of the joint is now irregular, rough, raw and painful.
Joint replacement surgery for arthritis is not so much replacement of a joint as it is a resurfacing.
Joint replacement surgery removes a damaged joint and puts in a new one. There are many reasons why a joint is damaged, but the most common one is simply known as "wear and tear" arthritis.
When we age, the protective cushion of cartilage covering the ends of bones breaks down and wears away, causing irritation, stiffness and pain. The goal of joint replacement surgery is to relieve pain and increase the mobility and function of a damaged joint. If a stiff, painful joint has forced you to cut back on daily activities, successful surgery may allow you to resume them. Replacing a joint can relieve pain and help you move and feel better.
The most invasive surgical procedure for joint arthritis is a total joint arthroplasty. This is the technical term for total joint replacement, in which the entire joint is removed and a prosthetic one is inserted. Replacement surgery is not possible for all joints. They are most common in the hip and knee, but shoulder joint and other joint replacement surgeries are also gaining popularity. Total joint replacement has seen increasing use as the procedure has become more technically advanced and successful.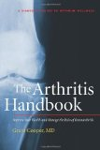 Continue Learning about Arthritis Treatment