Heat applied to an aching joint often relieves the pain and stiffness of osteoarthritis. Various means of warming up joints can give temporary relief. Use sources of heat that are comfortable and safe, such as hot-water bottles, electric heating pads and heat lamps. There also are ointments that increase the blood flow in the skin and have soothing effects similar to those produced by applying heat.
Rubbing ointments onto aching joints can be used alone or in addition to other treatments. Ointments may bring pain relief by themselves or in addition to that from other treatments. Some rubbing ointments are capsaicin ointments such as Zostrix, counterirritant ointments, and NSAID ointments.
Heat therapy can be effective for arthritis pain. Heat increases blood flow to the joints and muscles, which can ease pain due to inflammation. You should be careful not to burn yourself when applying heat to the skin.
In arthritis, moist heat offers many benefits including:
relieves pain
relaxes tight muscles
loosens stiff joints
increases flexibility
Moist heat makes it easier to exercise the arthritic joints and can allow movement of stiff joints to increase. The moist heat also allows the joint exercises to be easier and more effective. Be sure to do this application twice every day, without fail. Start with 15 minutes each morning and evening. If necessary, you might have to get up a few minutes earlier in the morning before your day starts, then use this again before bedtime. Your commitment of time and effort will be definitely worth the improvement you will feel and with the moist heat, you will feel some improvement in pain and stiffness almost immediately.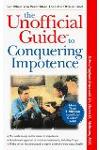 More About this Book
Unofficial Guide to Impotence
The Unofficial Guide to Conquering Impotence delivers the inside scoop on impotence: the truth about Viagra, what treatments really work, and how lifestyle changes can aid in conquering...
Continue Learning about Arthritis Treatment