Side effects of an electrical cardioversion usually relate to skin reactions at the adhesive electrode sites because of the electrical energy that passed through to the heart. The skin can look irritated or red. If this is discomforting, ask your doctor for lotions, ointments or creams that will assist in healing. There is a small risk of stroke from a cardioversion despite all the precautions that are taken.
Continue Learning about Arrhythmia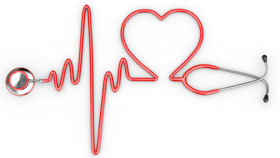 A type of heart disease, arrhythmia causes our hearts to beat too fast, too slow or with an irregular rhythm. Even though there are more than a dozen forms of arrhythmia, only a handful of reasons typically cause them. A common ca...
use is coronary artery disease, the most common type of heart disease that affects adults. An injury from a heart attack and changes in your heart muscle can also cause an arrhythmia.
More