Electrical cardioversion is an outpatient procedure. With this procedure, a cardiologist gives a mild shock to the heart to convert the chaotic rhythm back to normal. After undergoing electrical cardioversion to treat atrial fibrillation, your doctor may prescribe an anti-arrhythmic drug to keep your heart rate in a regular rhythm. Some commonly used anti-arrhythmic drugs include amiodarone (Cordarone, Pacerone), propafenone (Rythmol), sotalol (Betapace), and dofetilide (Tikosyn). These drugs offer a great benefit to individuals with atrial fibrillation as they help keep the heart's rhythm normal. Still, there are side effects with anti-arrhythmic drugs such as fatigue, nausea, and dizziness. Sometimes ventricular arrhythmias, a life-threatening problem, can occur with these drugs, so your doctor will monitor you closely once you begin this regimen.
The contents of this website are for informational purposes only and are not intended to be a substitute for professional medical advice, diagnosis, or treatment. Nor does the contents of this website constitute the establishment of a physician patient or therapeutic relationship. Always seek the advice of your physician or other qualified health provider with any questions you may have regarding a medical condition.
Continue Learning about Arrhythmia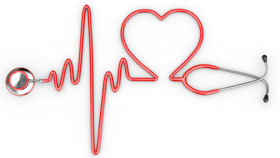 A type of heart disease, arrhythmia causes our hearts to beat too fast, too slow or with an irregular rhythm. Even though there are more than a dozen forms of arrhythmia, only a handful of reasons typically cause them. A common ca...
use is coronary artery disease, the most common type of heart disease that affects adults. An injury from a heart attack and changes in your heart muscle can also cause an arrhythmia.
More