How does a Holter monitor work?
A Holter monitor, like an electrocardiogram, reads your heart's electrical activity. Your heart has an electrical system that functions like a natural pacemaker. Electrical signals travel through the chambers of the heart to cause it to beat. If the heart's natural electrical system is not functioning correctly, an abnormal heartbeat (arrhythmia) may result. This may be the cause of symptoms of your heart racing, palpitations or feeling faint.

The electrodes on the Holter monitor detect the heart's electrical activity and transmit this information through the leads to the monitor. The battery-operated monitor continuously records this data.

Whenever you experience heart symptoms while wearing the monitor, you will write down the symptom, date and time, and what activity you were doing at that time. Your cardiologist will compare your symptom log against the data gathered by the monitor to see how your heart was responding when you performed certain activities.

Continue Learning about Arrhythmia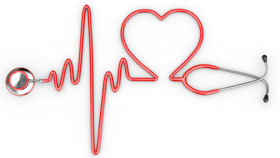 A type of heart disease, arrhythmia causes our hearts to beat too fast, too slow or with an irregular rhythm. Even though there are more than a dozen forms of arrhythmia, only a handful of reasons typically cause them. A common ca...
use is coronary artery disease, the most common type of heart disease that affects adults. An injury from a heart attack and changes in your heart muscle can also cause an arrhythmia.
More