Aromatherapy is a type of complementary and alternative medicine that uses plant oils that give off strong pleasant aromas (smells) to promote relaxation, a sense of well-being, and healing.

This answer is based on source information from the National Cancer Institute.
Aromatherapy is the use of essential oils from plants to treat various conditions. These include oils such as jasmine, lavender, eucalyptus, and sweet orange to name a few. Essential oils have been used for thousands of years.

The modern practice of aromatherapy was started in 1920 when a scientist, Rene Gattefosse was working in a perfume factory and caught his arm on fire. He placed it in the closest vat of liquid he could find which turned out to be lavender oil. He noticed that he healed quickly from the burn with very little scarring. After that experience he continued to study the ability of essential oils to promote healing.

Aromatherapy is used in mainstream medicine in Japan and France. Here in the US it is used as an alternative therapy. A study at Sloan-Kettering found that patients having MRI scans when treated with the scent of vanilla oil had less anxiety than those who were not given the scent. Lavender oil has been used to treat headaches and help with sleep, and eucalyptus oil added to steam treatments has been used to help with a stuffy nose.

Aromatherapy is a complementary healing that uses fragrances or essential and absolute oils and other substances for physical and psychological benefits. While aromatherapy is commonly used for pleasure, such as with scented candles, baths, or fragrances, it is also used for medicinal purposes. Massage therapists, nurses, and some conventional medical doctors use aromatherapy in conjunction with other treatment modalities.

Different aromas, essences, or oils are said to have specific healing powers, whether to reduce anxiety, combat stress, fight infection, increase productivity, or serve as a powerful aphrodisiac. For example, lavender and spiced apples are said to increase the alpha wave activity in the back of the brain, which leads to relaxation and feelings of contentment. Increased beta activity in the front of the brain shows greater alertness and is said to occur with the scents of lemon or jasmine. Because most aromas have an immediate effect, certain odors such as smelling salts can instantly revive someone who is feeling faint.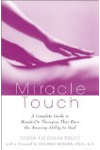 Aromatherapy is defined as the use of volatile plant oils, including essential oils (those oils that give plants their characteristic scent), for psychological and physical well-being. This pretty much means that you use different scents to soothe, calm, or energize yourself. Different scents can have significant effects on the body, from putting you to sleep, to waking you up, to clearing up congestion -- even increasing your sex drive. It's all about knowing which scents do what for you.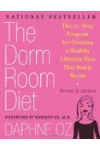 Aromatherapy is a natural, non-invasive treatment that has been practiced since the beginning of civilization. It is the art and science of using essential oils extracted from aromatic plants to harmonize and promote the health of body, mind and spirit. Practitioners believe that essential oils, those that produce the scent of the plant and are necessary to the biological process of plants, can have subtle effects on the mind and emotions. Some people have experienced relaxation, increased energy, and reduced stress.
Scents are the food for your sense of smell. If you have to be convinced about the immense influence of smell on your well-being, let me ask you a question. Do you remember walking in on Thanksgiving and your mouth watering as you caught a whiff of the imminent feast? Do you remember the smell of fresh-baked cookies? Do you remember how your mouth watered, your heart rate increased, and your mood changed almost instantly? This is aromatherapy. Aromatherapy had been around for more than 6,000 years. It has become big nosiness these days. Daily you will see intermittent television commercials advertising a variety of smells you can plug into your electrical sockets, or scented candles you can place throughout your home. Smelling something that comforts you, calms you, or make you happy is at your fingertips these days. There are many scents that have been used for hundreds of years for many conditions.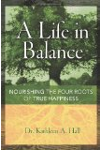 Aromatherapy utilizes aromatic oils derived from plants to treat a variety of health disorders. Lavender, for example, is a fragrant oil that soothes many types of skin irritations. Chamomile essential oil, which smells lovely, is calming and effective when added to a bath. Eucalyptus, which has a pungent aroma, helps to clear congested bronchial passages. There are hundreds of essential oils, many of which have been studied for a long time. It is worth picking up a good book on aromatherapy to learn more about this method.
Continue Learning about Aromatherapy