Aromatherapy can be a fantastic stress buster. Take a clean sock and fill it with dried lavender, cinnamon and rosemary -- all of which have been shown to lower anxiety levels. Fill it to the size of a tomato and tie it off. Repeatedly squeeze the sock to release tension and get a blast of stress-blasting scents. As a bonus, when you're finished, leave it in your sock drawer to save money on store-bought potpourri and leave your clothes smelling fresh.
Aromatherapy can help you to de-stress. Chamomile is known for calming the stomach and mind, as are the scents of lavender and ylang ylang. You can buy these items at shops that sell home and bath products. You can keep them in your office, put drops on your pillow, or use them in candle or essential oil form to scent a room or your bathtub. You can also use edible herbs as tea (as in the case of chamomile).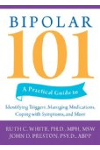 Simple fragrances can significantly reduce stress. In this video, psychotherapist Mike Dow explains why they're so powerful.
Aromatherapy is a technique you can use to reduce stress immediately. Watch nutrition expert Shawn Talbott, PhD, explain how the elements in essential oils like eucalyptus and lavender travel directly to your brain to calm your stress response.
Continue Learning about Aromatherapy