Here is how to do push-ups:
Get down on your hands and toes with your hands a little wider than your shoulders. Legs are straight, core is engaged, and butt is tight. Your body is a straight line from shoulders to toes.
Lower your body by bending your elbows until your chest is level with your elbows. (Going all the way to the floor puts excessive pressure on the front of the shoulders.)
Pause at the bottom and push back up to the starting position.
Do not let your butt sag during the push-up.
Work up to 10.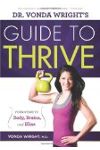 The level of difficulty of a push-up varies, with the alternated push-up being the easiest. Watch Heather Carty, of Memorial Hospital Jacksonville's H.E.A.R.T Fitness Center, explain the characteristics of a good push-up and how to perfect your technique.
Begin in push-up position with your feet together and toes on the floor and your hands placed slightly wider than shoulder-width apart. Draw-in your navel and contract your glutes. With your back flat, slowly lower your body toward the floor, lowering and contracting your shoulder blades. Push back up to starting position being careful not to jut your head forward.


1) Start with your feet and hands on the floor (palms of your hands on the floor and feet together). 2) Place your hands slightly wider than shoulder-width apart. 3) Keeping your back flat, raise your body off the floor by extending your arms. 4) Lower yourself by bending your elbows and bring your chest towards the floor. 5) Push yourself back up by extending your arms. 6) Repeat steps 4 and 5 until you reach the desired amount of repetitions or until failure.
Begin in a plank position (on the hands and feet) with hands shoulder width apart, or slightly wider. Feet are together or slightly apart. Keeping your body nice and straight, slowly bend the elbows bringing your chest toward the floor. Push back up, straightening the elbows and return to the starting position.

Tip: Make sure you do not arch your back during this exercise. Really focus on keeping your abdominals engaged throughout the entire movement.

To modify the push-up you can perform the exercise on your knees, or place your hands up on a bench.
Begin in push-up position with feet together and toes on floor; hands slightly wider than shoulder-width apart.
Draw-in belly button and squeeze your glutes.
With flat back, slowly lower body toward floor, lowering and squeezing shoulder blades. Push up to starting position – nose pointed at the floor and ears in alignment with shoulders.
Performing a pushup correctly is important so your can strengthen and tome the muscles it targets- the pectorals, deltoids, and the triceps. You can perform push-up with your knees on the ground (easier) or with you knees off the ground (harder).
Push-ups on knees:
Start: start in a push-up position with your knees on the ground, hands are approximately shoulder-width apart. Draw in your navel and squeeze your butt muscles.
Movement: lower you body towards the floor slowly keeping your back flat (don't let it sink down). Keep squeezing your shoulder blades together. Remember, not to let your head jut forward. Once your elbows reach a right angle, push your body back up to the starting position.
Push-ups (knees off of the ground): these are performed the same as the one above, except your knees will be off the ground and legs will be straight.
A traditional push-up is done starting in a plank position on the ground. You start on your toes with your arms straight holding yourself up off the ground. You want your body to maintain a straight line as you bend you arms and lower yourself to the ground until your chest nearly touches the floor. Then straighten your arms as you lift your body back away from the ground to the starting position.
Doing a traditional push-up requires a lot of upper body strength in your arms and your chest as well as good core muscles to keep your body straight. When doing a traditional push-up, you are lifting seventy-five percent of your body weight. You can see that the more you weigh, the more difficult a push-up is going to be.
If you haven't exercised for a while, you might want to start by doing half push-ups. Allow your knees to rest on the floor, and then push up as with a regular push-up. Push-ups can be done in multiple sets, maximizing the number that you can do, or as a single set. These are excellent exercises that work the deltoids and triceps in your upper arms, as well as the muscles of your back, neck, and abdomen. The following are different types of push-ups:
Knee push-ups -- This exercise is good for beginners or people who are unable to do regular push-ups for any reason. If you have a shoulder problem, or other issues that make regular or knee push-ups difficult, do standing wall push-ups (similar to regular pushups, but done against a wall instead of on the floor).
Standard push-ups (somewhat advanced) -- These push-ups are done by lying face down on the ground with your legs together, and with only the bottom of your toes touching the floor. Place both palms flat on the floor and push your hands against the floor, while pushing the rest of the body up. Keep your back straight throughout the exercise. Go up until your arms are fully extended, and then return until your chin touches the floor, while keeping the rest of your body off the surface until you are finished. Regular push-ups are for people in average to good condition.
Inclined push-ups (very advanced) -- These are for more advanced exercisers, and should be done keeping your back straight, either on an incline or with your feet up on a step. The higher the step the more difficult this exercise becomes.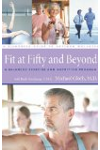 Continue Learning about Arm Exercises