The amino acid arginine plays an important role in cell division, the healing of wounds, removing ammonia from the body, immune function, and the release of hormones. Arginine has also been used as a treatment for erectile dysfunction. It increases blood circulation throughout the body, including the sex organs, and has been shown to improve reproductive ability.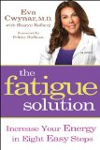 Watch this video to learn more from Dr. Mehmet Oz about L-Arginine.


So how can L-arginine help you?
Do you have a few minutes?
Sometimes the body has trouble eliminating waste due to problems with the production of a substance called urea. Enter L-arginine. It can restore ureic harmony.
Then there are heart problems. Like angina and coronary disease. Two major research institutes - the Mayo Clinic and the National Institutes of Health say there is more research that needs to be conducted. But L-arginine may be good for some heart patients, because it may improve blood flow and, in some cases, reduce blood pressure. Those with blood clots, particularly in the legs, may find relief with L-arginine. Have an open wound? L-arginine might help. Have a severe burn? Try L-arginine. Malnourished? Suffering from wasting disease? Try L-arginine.
L-arginine may even help sooth that aching migraine.
And when the headache is over, there's another thing L-arginine may be good for - improving your sex life. How you ask? By improving blood flow to the necessary body parts that rely on dilated blood vessels. Some even say it can improve sexual stamina. But more study, of course, is needed. But don't get too worked up. Unless your erectile dysfunction is due to blood flow issues, L-arginine is no better than a placebo.
Continue Learning about Arginine