Arginine supplementation is proving to be beneficial in a number of cardiovascular diseases, including angina pectoris, congestive heart failure, high blood pressure, and peripheral vascular insufficiency (decreased blood flow to the legs or arms). Its beneficial effect in all of these disorders shares a common mechanism: increasing nitric oxide levels. Nitric oxide plays a central role in regulating blood flow. By increasing nitric oxide levels, arginine supplementation improves blood flow, reduces blood clot formation, and improves blood fluidity (the blood becomes less viscous and therefore flows through blood vessels more easily). The degree of improvement offered by arginine supplementation in angina and other cardiovascular diseases can be quite significant due to improved nitric oxide levels.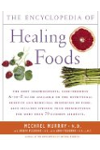 More About this Book
Encyclopedia of Healing Foods
From the bestselling authors of The Encyclopedia of Natural Medicine, the most comprehensive and practical guide available to the nutritional benefits and medicinal properties of virtually everything...
Continue Learning about Arginine