If appendicitis is not treated right away, the appendix can burst (rupture) and cause an infection inside the abdominal cavity. Appendicitis is a medical emergency and surgery needs to be done right away to prevent complications.
If an inflamed appendix is not removed, there is a high risk of it bursting. That is why it is important to get symptoms of appendicitis checked promptly. Watch Dr. Oz discuss appendicitis.



Continue Learning about Appendicitis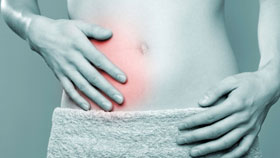 Appendicitis is an inflammation of the appendix, a small tube that is attached to the beginning of the large intestine. Learn more from our experts on appendicitis.