After the appendix is removed, there aren't any lifestyle changes that need to be made by the patient, says Mallik Piduru, MD from Oak Hill Hospital. Watch this video to learn more.
After your appendix is removed, your surgeon will require some restrictions during your recovery. But once this is complete you shouldn't need to make any noticeable changes in your diet, activity or normal activities.
Once your appendix is removed you can live a normal life again. You will not need to make any changes in your diet or lifestyle.
Continue Learning about Appendicitis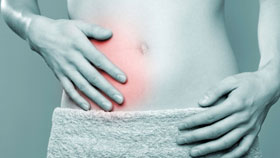 Appendicitis is an inflammation of the appendix, a small tube that is attached to the beginning of the large intestine. Learn more from our experts on appendicitis.