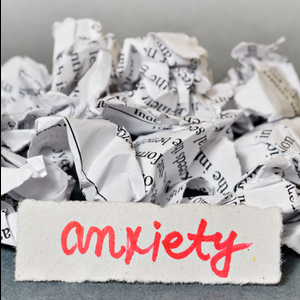 While it is normal to feel some dreaded apprehension about taking an exam, test anxiety takes emotions to a whole new level. Test anxiety is a psychological and physical condition that can cause problematic symptoms that occur before or during a test. Learning to recognize and cope with the symptoms of test anxiety can help those affected feel more empowered and in control during a test situation. Below are some strategies to help ease test anxiety.

5 Strategies to Cope with Test Anxiety
1. Don't fight your feeling of stress. Recognize that your stress is trying to help you get ready for the upcoming test. Stress is not your enemy, unless you make it one.
2. Don't procrastinate, plan your study time wisely. Get the upper hand on the upcoming test by strategically mastering small amounts of material at a time.

3. Take care of the basic stress busters in life. These three little things can make a huge difference.
Basic #1 – Eat well
Basic #2 – Get plenty of sleep
Basic #3 –Exercise

4. Live in the present. Anxiety likes to catapult us into the future land of "what if". Stay grounded in today, for odds are the "what if" may never happen.

5. Make "me" time. Find some time to relax and unwind, you deserve it!