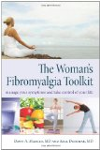 To know if you have anxiety, answer the following questions:
Do you frequently worry?
Do you have trouble feeling relaxed? When you try to relax, does your mind start racing about small problems?
Do you have difficulty sitting still or concentrating?
Are you afraid to make a decision and tend to second-guess your choices?
Do groups of people make you nervous or cause you to avoid social situations?
Do you have problems with your stomach or bowel habits?
If you answered "yes" to at least two of these questions, talk to your doctor. These feelings can be symptoms of an anxiety disorder. They can also be caused by other health problems, including low blood sugar, thyroid disease, medication side effects, or other medical conditions.