If you have ever been suddenly frightened, you definitely know what the stress response feels like when it is fully engaged. The initial response to stress is called the fight-or-flight response. It is actually just the first phase of a larger response known as the general adaptation syndrome. The three phases of the general adaptation syndrome are: alarm, resistance, and exhaustion. These phases are largely controlled and regulated by the adrenal glands, a small organ that sits on top of each kidney, which are the source of adrenaline, cortisol, and other key hormones involved in the stress response.
Although the alarm phase is usually a short-lived rush of adrenaline, the next phase - the resistance reaction - allows the body to continue fighting a stressor long after the effects of the fight-or-flight response have worn off. The adrenal hormone cortisol is largely responsible for the resistance reaction. The effects of cortisol are quite necessary when the body is faced with danger, but prolongation of the resistance reaction or continued stress sets the stage for weight gain and increases the risk of significant diseases including diabetes, high blood pressure, and cancer.
Extreme or prolonged stress results in the final stage of the general adaptation syndrome, exhaustion, which may manifest as a partial or total collapse of a body function or specific organ. Two of the major causes of exhaustion are loss of potassium ions and depletion of adrenal hormones like DHEA and cortisol. Loss of potassium results in cellular dysfunction and, if it is severe, cell death. Lower levels of DHEA and cortisol are associated with extreme fatigue, impaired blood sugar control, and a diminished response to stress. While the entire body is affected by prolonged stress, the heart, blood vessels, adrenals, and immune system are affected the most. Not surprising, prolonged stress and poor stress management are associated with many common diseases.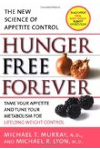 Continue Learning about Anxiety