Exposure therapy is a technique sometimes used to treat phobias. It is often used under the care of a medical professional. Other times, it is done informally by the person suffering with the phobia. It involves exposing a subject to the object of their fear and then increasing that exposure gradually overtime until the fear response dissipates.
Exposure therapy is a form of cognitive behavioral therapy and is usually used to treat those suffering from phobias, PTSD, and/or compulsions. The goal of exposure therapy is to help reduce a person's fear and anxiety, with the goal of eliminating avoidance behavior. This is done by actively confronting the things that a person fears via vivo exposure (direct confrontation of feared objects, activities, or situation) or imaginal exposure (directly confront feared thoughts and memories).
Exposure therapy is exactly what it sounds like: you stop avoiding the situations that trigger your anxiety and actually expose yourself to them in order to teach your brain that there is nothing in the situation that is actually threatening. The result is that your anxiety will decrease as your brain gradually accepts the stimuli as nonthreatening and it stops alerting your fear response.

What's great about exposure is that it will increase your self-confidence and feelings of mastery and will improve your quality of life by reducing your fear of sensations and situations that are currently causing anxiety. It will allow you to get back to work or school and any other activities you've avoided because of the anxiety.

On the other hand, exposure therapy is uncomfortable. You will likely experience some symptoms such as fatigue, tension, irritability, and difficulties sleeping after doing an exposure session. Remember, this is short-term pain for long-term gain. However, there is one aspect of exposure that can be a deal breaker: exposure therapy requires a lot of time and commitment on your part. You will need to set aside approximately ninety minutes a day, five out of seven days, for each situation you're addressing (although you don't have to do situations consecutively -- you can take time off in between). You need to make sure this is something you can commit to and that it won't interfere with responsibilities such as work or child care. If you can't commit to this right now, you'll need to come back to it later. It's okay to acknowledge that you feel unable to make this commitment now. But do remember that the longer you wait, the more your world will tend to shrink as your brain becomes more sensitive and you have to avoid more and more situations in order to not become anxious.

Last but not least, it's important for you to be sure that you are medically fit to do exposure therapy. It's never safe to assume that the sensations you experience are caused by anxiety. So make sure before engaging in this kind of treatment that you have seen a doctor and have been given a clean bill of health.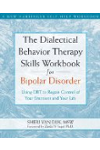 The treatment of choice for mastering fears and phobias is exposure. Exposure treatment can occur in different ways, and may be supplemented with other therapeutic techniques, but it always involves some level of prolonged confrontation with the feared object or situation. There's some debate on why exposure treatment works, but what experts do know from all of the research that's been done is that it does work. It may take some time, but ultimately the fear will diminish.
This content originally appeared on
doctoroz.com
.
Continue Learning about Anxiety Disorders Treatment