Cognitive behavior therapy is based on the cognitive model: the way we perceive situations influences how we feel emotionally. For example, one person reading this website might think, "Wow! This sounds good, it's just what I've always been looking for!" and feels happy. Another person reading this information might think, "Well, this sounds good but I don't think I can do it." This person feels sad and discouraged. So it is not a situation that directly affects how people feel emotionally, but rather, their thoughts in that situation. When people are in distress, they often do not think clearly and their thoughts are distorted in some way. Cognitive behavior therapy helps people identify their distressing thoughts and evaluate how realistic the thoughts are. Then they learn to change their distorted thinking. When they think more realistically, they feel better. The emphasis is also consistently on solving problems and initiating behavioral change.
The first principle of cognitive therapy is that the majority of your moods are created by your thoughts, perceptions, attitudes and beliefs about a situation. They are not caused by the actual situation itself. That is, you feel the way you do in any given moment because of the thoughts you are thinking and the meaning you give those thoughts. Your thoughts -- whether you are conscious of them or not -- create your mood.

The second principle is that when you feel stressed-out, anxious or depressed, your thoughts are often irrational, negative or based on distorted perceptions. Cognitive behavioral therapy helps you identify your distorted thoughts and perceptions.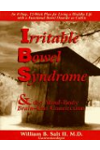 Continue Learning about Anxiety Disorders Treatment