One of the simplest ways to deal with anxiety is to take a pause, breathe, and get yourself into the present moment. In this video, personal coach Valorie Burton explains how centering yourself and being intentional about your thoughts can help.
Some ways to deal with anxiety: Distract yourself from it by getting into your work or focusing on the conversation you are presently having. Exercise and focus on something other than your anxiety or focus on the reasons for the worry. Exercise will allow you to face emotional pain in a way that is not possible while sedentary. Ask yourself an emotional pain question and write down the answer. This will give you the sense that you are working on your problem and you will find answers.
The following can help you decrease your anxiety:
Mindfulness. Being mindful is helpful in reducing anxiety in all sorts of ways and can be effective in treating general anxiety disorder and panic disorder. Here are some examples of how mindfulness can impact anxiety:
Mental noting of anxiety sensations can help you to accept and validate these sensations rather than continuing to fight them, which causes more anxiety.
Regular practice of formal mindfulness exercises can have the effect of calming your mind and decreasing the amount of time you're feeling anxious due to thinking about the future.
Caring for your body. Improving your eating, sleeping, and exercise habits, avoiding drugs and alcohol, and reducing your caffeine intake will help to decrease the activity of your emotion mind, including anxiety.
Awareness of your emotional state and behaviors. Being aware of when you are in emotion mind and avoiding situations due to your anxiety will allow you to use skills such as acting opposite to your urge, which will help to decrease your anxiety in the long run.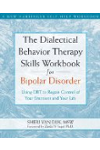 Anxiety is often a symptom of a deeper-seated problem. Similar to physical pain, which alerts us that a wound or an infection needs to be treated, anxiety can point towards a root cause that requires our attention. One of the major root causes of anxiety are limiting core beliefs, such as "I am not good enough" or "I am not safe" that are programed into our subconscious mind during our childhood.
Limiting beliefs filter and distort our perception about ourselves and the world, which explains why some people, no matter how much success and approval they have gained, still feel unworthy or like frauds - anxious to be exposed and found out. Others are unable to relax and enjoy life, because they constantly expect that 'the other shoe will drop.'
The best way to identify anxiety-triggering limiting beliefs is to listen to your inner self-talk. After all, most anxiety isn't triggered by real outside threats, but by what we are telling ourselves. For one week observe your internal dialogue and write down the negative thoughts that may cause you to feel anxious or insecure. Then notice the themes these thoughts have in common and what underlying limiting beliefs they represent. Most limiting beliefs are based on experiences of the past and don't reflect the present. Therefore, once you have identified a limiting core belief, collect evidence that shows you that this belief is no longer true and valid. For example make a list of your accomplishments and capabilities or write down all the reasons why you know that you and your loved ones are safe.
This way you will shift your mind away from anxiety and limitations and towards focusing on greater peace, appreciation and empowerment.
To find out more on how to address the subconscious root causes of anxiety:
http://press.soundstrue.com/catalogs/2012-books/11-the-fear-and-anxiety-solution/
Constant anxiety can have a huge impact on a person's life. In this video, psychologist Dr. Tamar Chansky, who specializes in anxiety, offers help for people who have relentless anxiety.
Continue Learning about Living With Anxiety Disorders