People with social anxiety often experience what is called anticipatory anxiety, which means that they spend a lot of time having anxious thoughts about the event before it happens or catastrophizing about it. Once in the anxiety-provoking situation, the socially anxious person tends to focus on the things that worry her the most. For example, if she starts to blush or sweat, this becomes the focus of her attention, and dwelling on this sensation causes the anxiety to increase.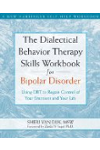 When we have an upcoming event, whether that's going out on a date, going on a job interview, or taking a test, because we don't know exactly how that event will turn out, our mind-- our anxious mind-- fills in the blanks with worst case scenarios. We catastrophize about what could go wrong, how we'll fail or embarrass ourselves. To overcome anticipatory anxiety, we must distinguish that "worry story" from the real story or truth about how these situations tend to turn out. So, when you hear your mind racing ahead with the "what if's" and "oh no's!" stamp that as just your worry brain, and make sure to switch over to what your realistic brain has to say about how that situation will really go. You'll feel less anxious, and chances are you'll handle those situations much more competently without worry ringing in your ears.
Anticipatory anxiety is the stress we feel before we even enter into a situation we are worried about. Watch psychologist Jennifer Hartstein, PsyD, explain how this type of anticipation can be positive and negative, and some tips to deal with it.
Continue Learning about Living With Anxiety Disorders