I am aware of four prescription diet pills that have been approved by the Food and Drug Administration:
Orlistat (Xenical by prescription, Alli over-the-counter)
Phentermine (Adipex-P)
Diethylpropion (Tenuate)
Phendimetrazine (Bontril)
(Another, sibutramine, which was marketed as Meridia, was taken off the market in 2010 because long-term use increased the risk of heart attack and stroke.)
All four approved drugs can help with short term weight loss. Orlistat can potentially be taken for a longer period of time. None can be considered entirely safe.
Orlistat is probably the safest of the four. It blocks the intestine from absorbing fat. The main side effects are frequent bowel movements, greasy stool and gas. You need to stay on a low fat diet to avoid these side effects. This is how you lose the weight. A long term concern about orlistat is that you might not get enough vitamins A, D, E, K and beta carotene. These vitamins need fat in the intestine to be absorbed.
Phentermine decreases appetite for the first few weeks of use. It has been around the longest. In the past, it was combined with fenfluramine. This was known as Phen-Fen. Fenfluramine caused heart problems and was taken off the market. Phentermine should only be used to jump start a weight loss program.
Diethylpropion (Tenuate) and phendimetrazine (Bontril) are appetite suppressants approved for short term use to help jump start the treatment of obesity. They may be prescribed for several weeks at the beginning of a structured weight loss program.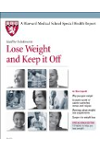 Continue Learning about Antiobesity Agent