If we can understand how certain chemicals turn hunger signals on and off, we can understand how people can stop being hungry and lose weight. Let's use a swimming analogy. If you can train yourself to swim upstream, you're going to have much better success in managing your waist long term. You have a couple of options, including strenuous exercise, which trains your muscles to use energy and restrict calories, especially unhealthy amounts of omega-6 fatty acids that give rise to these cannabinoids.

However, about 20 percent of obese people will fail even when they try the correct steps, and they may benefit from taking one of the cannabinoid receptor–blocking drugs that are in development. This has decreased weight more than twice as much as just restricting calories alone—meaning it actually increases your metabolism (the energy used by muscle).

Plus, this receptor-blocking substance decreases the morbidities from obesity twice as much as could be expected from weight loss alone. It's like the traffic moving twice as fast when the broken traffic signals are fixed.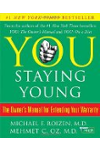 Continue Learning about Antiobesity Agent