What are the side effects of topotecan?
Side effects of topotecan may include an allergic reaction. Symptoms include swelling of your face, lips, tongue or throat, difficulty breathing, hives or a rash. Get immediate medical help if you notice any of those symptoms. Call your doctor if you notice any other serious side effects, such as fever, chills, body aches, flu symptoms, diarrhea with fever and stomach cramps, pain or burning when you urinate, pale skin, easy bruising or bleeding, unusual weakness, white patches or sores inside your mouth or on your lips, changes in your skin or severe irritation where the intravenous needle was placed. Less serious side effects include: bruising or swelling where the topotecan was injected, feeling tired, headaches, body pain, joint or muscle pain, mild skin rash, nausea, diarrhea, vomiting or temporary loss of hair. Topotecan can impair your mental facilities and slow down reaction time, so do not drive or operate machinery while using it.


Continue Learning about Antineoplastic Agent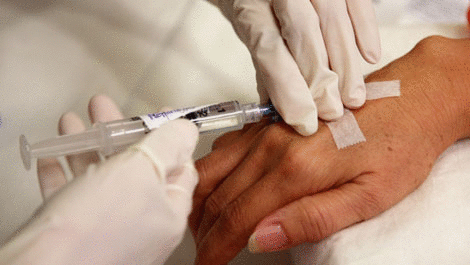 Antineoplastics are drugs that destroy cancer cells and are primarily used in chemotherapy. Learn more about antineoplastics from our experts.