Januvia and Onglyza increase the amount of glucagon-like peptide-1 (GLP-1) in the body. Under normal circumstances, GLP-1 lasts only a few minutes in the blood before an enzyme called dipeptidyl peptidase 4, or DPP-4, breaks it down. Januvia and Onglyza prevent DPP-4 from breaking down GLP-1, so the GLP-1 stays in the blood longer. In response, the body makes more insulin and less glucagon than it would without Januvia or Onglyza. Together, these actions lower the blood sugar level.
Januvia and Onglyza are easy to take and generally have few side effects. They are expensive but have less of a tendency to cause weight gain than some of the other medications and carry a fairly low risk of hypoglycemia. Januvia has been approved for use in the United States only since late 2006, and so far, its safety track record is good, though there have been some reports of pancreatitis. Onglyza became available in 2010 and has a similar safety profile.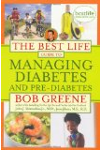 Onglyza (saxagliptin) is approved for use by people with type 2 diabetes which is also being controlled by diet and exercise, but not type 1. Type 1 diabetes will not respond to Onglyza, because Onglyza impacts insulin production and a person with type 1 diabetes does not produce insulin. Type 1 diabetes cannot be controlled without insulin injections.
Continue Learning about Antidiabetic