Byetta and Victoza slow down gastric emptying and acts as an appetite suppressant. Both of these mechanisms can help cause weight loss.
Since it was introduced in 2006, Byetta has been prescribed widely. Victoza was introduced in 2010 and has also been prescribed for many patients. Two words tell the story of their popularity: weight loss. In addition to increasing insulin and reducing glucagon, glucagon-like peptide-1 (GLP-1) slows stomach emptying, leading to a feeling of fullness, and may suppress the appetite center in the brain. Even with Januvia or Onglyza, the levels of naturally occurring GLP-1 are not high enough to have a significant impact on appetite, but the GLP-1 effect with Byetta and Victoza is great enough to reduce appetite. Not everyone loses weight on these drugs, and among those who do lose weight, the amounts vary enormously—from as little as a couple of pounds to as much as 20 or 30 pounds or even more.
Byetta and Victoza have significant side effects. Because they slows stomach emptying, they cause nausea in many people, though this problem tends to improve with time. Byetta and Victoza may make acid reflux (heartburn) worse. This can be a serious problem in someone with diabetic gastroparesis, a form of neuropathy in which the stomach already empties too slowly. A relatively rare but serious side effect reported with Byetta and Victoza is pancreatitis, an inflammatory condition of the pancreas characterized by severe pain. Pancreatitis can result in chronic pain, digestive problems, and further worsening of diabetes. Severe cases are sometimes fatal. Pancreatitis appears to happen in fewer than 1 in 1,000 people on Byetta or Victoza, and for now there is no absolute proof that the drugs increase the risk of this condition. However, since it's such a serious problem, it's essential to tell your doctor if you have abdominal pain while taking either Byetta or Victoza.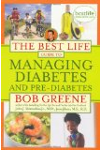 Continue Learning about Antidiabetic