Antidepressants technically do not cause withdrawal symptoms. The term withdrawal is associated with habit-forming drugs like narcotic pain medicines, some anti-anxiety drugs or even excessive alcohol use. When you're taking habit-forming drugs on a regular basis, suddenly stopping them can be severely debilitating and even dangerous.

Antidepressants are not addictive, yet many people describe a wide variety of uncomfortable feelings when they miss a dose or two of their medication or choose to abruptly quit taking them. Researchers have decided to label this "discontinuation symptoms" to make a distinction between these symptoms and those form addictive drugs. In reality, the only real difference is that discontinuation, while unpleasant and even ocassionally debilitating, is not dangerous or life-threatening. Fortunately, most discontinuation symptoms are mild in intensity and go away within a few days, or a week or two at most. There are, however, exceptions to that.

Discontinuation symptoms vary from person to person. They can range from physical feelings of nausea, dizziness and electric-like shocks in the arms and legs to emotional symptoms, such as worsening depression, mood swings, anxiousness or irritability. Not all emotional symptoms that appear after stopping medicine are signs of discontinuation. It may mean your depression symptoms are returning. With discontinuation, your symptoms should get better over time. When it is untreated depression coming back, the feelings often get worse with time.
Not everyone is susceptible to discontinuation. Risk factors for experiencing discontinuation are taking high doses of medication, being on medicine for a long period of time and using antidepressants with shorter half lives--a scientific term for meaning how long the drug stays in your system after you stop taking it.

There is no medication available that treats discontinuation, other than getting back on the antidepressant or one with a similar mechanism of action. Reducing the medicine slowly, sometimes over the course of weeks to months, can greatly reduce the likelihood of getting discontinuation. There are other strategies your healthcare provider (HCP) can advise you on, as well, so make sure to keep your HCP in the loop and do not try to come off your medication on your own.
If you have been taking antidepressants for a period of six weeks or more, abruptly stopping the medications can result in withdrawal symptoms (this can occur with any of the antidepressants with the exception of Prozac). Withdrawal symptoms include nausea, stomach upset, nervousness, and flu-like symptoms. Withdrawal symptoms are very unlikely if you have been taking the medication for less than six weeks. And withdrawal symptoms can be avoided almost 100 percent of the time by reducing the dose gradually. When your doctor thinks it is time to discontinue antidepressants, they will likely instruct you on how to gradually discontinue (this often will be done over a period of several weeks).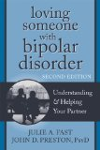 Continue Learning about Antidepressant