Side effects of antidepressants include the following:
Common side effects:
These include nausea and heartburn; energized or anxious feelings (this typically subsides within one to two weeks); headaches; sedation (primarily with Remeron and Desyrel); difficulty falling asleep (often subsides in a few weeks); muscle tremor; rash; and sexual dysfunction. Note that depression itself can significantly reduce sex drive, and not all forms of sexual dysfunction among depressed people are caused by antidepressants. Occasionally antidepressants may decrease sex drive, but the most common sexual side effect is inorgasmia, or difficulty achieving an orgasm despite adequate arousal. Drug-induced inorgasmia can occur in 25 to 30 percent of people treated with antidepressants (sexual side effects are very rare with Wellbutrin). Antidepressants do not cause erectile dysfunction (i.e., impotency). Weight gain is another side effect common with antidepressants, especially with Remeron and Paxil (with other antidepressants, weight gain can occur in up to 10 percent of people, but the weight gain typically does not occur until the person has been taking the drug longer than six months).
Rare side effects:
Rare, potentially serious side effects of antidepressants include soreness of mouth, throat, or gums; severe rash; seizures; unusual bruising or bleeding; severe nausea, vomiting, and flu-like symptoms; severe agitation or restlessness; a yellow tinge to skin or eyes; dark-colored urine; a rapid shift into mania or hypomania; and racing thoughts. If these effects occur, contact your doctor immediately.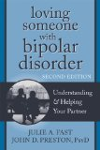 Antidepressants, like all medications, have the potential to cause side effects. As a class of medications, antidepressants are generally safe. Antidepressants are some of the best-studied medications available and there is decades of clinical experience to tell us what the short and long term risks may be.
Usually, side effects from antidepressants tend to be mild and often go away within the first few days or weeks. Some side effects show up later in treatment, such as sexual problems or weight gain.
The most common side effects associated with antidepressants are sleepiness, restlessness, weight gain or weight loss, nausea, headaches and sexual difficulties. These side effects usually go away within 3-14 days after the medicine is stopped.
Another side effect that may present later in treatment is called discontinuation syndrome, which occurs when several doses are missed or the antidepressant is suddenly stopped without gradually reducing the dose. Discontinuation can cause mood changes, dizziness, nausea, electric shock feelings and other physical and emotional problems. Discontinuation is not dangerous but can be uncomfortable.
A rare reaction to antidepressants, but one that has received a good deal of attention, is worsening of mood or suicidal thoughts. Those under 25 years of age seem more prone to worsening depression with medication. Everyone on an antidepressant should be educated to look out for this early in treatment and to call your doctor immediately if your moods worsen.
Side effects that may appear later in treatment include feeling emotionally dull. Some people experience gradual weight gain or trouble losing weight while on antidepressant therapy. If you are gaining weight, do not assume it is the medicine until you have made a good effort at diet and exercise. Some antidepressants are less likely to cause weight gain than others.
With over 50 years of antidepressant experience, if there were some long-term unforeseen illness caused by extended use of antidepressants, we would have seen it by now. We do know that untreated depression, though, has significant long-term health risks.
Make sure you are educated about what to look for when starting an antidepressant, and keep your doctor informed if you develop problems. Make sure you are being seen regularly by a healthcare professional who has a good deal of knowledge about mental health disorders and antidepressant treatment.
Common antidepressant side effects you might notice include dry mouth, mild nausea, sleepiness, or insomnia. Luckily, side effects often go away after the first few days or weeks of treatment. If you have side effects that are severe or that don't go away, call your doctor. Be sure to call your doctor if you have any new or sudden changes in mood, behavior, thoughts, or feelings.
Side effects may include fatigue, sleepiness, headaches, insomnia, dizziness, nervousness, fever, dry mouth, changes in sense of taste, visual problems, sweating, itching, and rashes. Some people have rapid, strong, or irregular heartbeat, flu-like symptoms, loss of appetite, weight loss or gain, abdominal pain, nausea, vomiting, diarrhea, constipation, joint or muscle pain, urinary problems, or sexual problems. Some people may have suicidal thoughts or behavior.
SRIs can also cause life-threatening conditions. One is serotonin syndrome, which occurs when high levels of serotonin build up in the body. This can happen when a person takes both an SRI and another medication that can increase serotonin. Symptoms include drowsiness, weakness, shivering, and uncontrolled jerking movements. Another is neuroleptic malignant syndrome, a drug-related movement disorder. It can cause fevers, rigid muscles, tremors, and blood pressure changes.
This answer was adapted from Sharecare's award-winning AskMD app. Start a consultation now to find out what's causing your symptoms, learn how to manage a condition, or find a doctor.
Continue Learning about Antidepressant