Common side effects of nortriptyline HCl may include nausea, stomach pain, changes in appetite, constipation or diarrhea, changes in weight, dry mouth, foul taste in the mouth, weakness or lack of coordination, numbness or tingly sensation, headaches, ringing inside the ears, skin changes, swelling of the breasts (in men or women), or increased sweating. Usually these side effects do not require the attention of a doctor unless they become severe or problematic.

Serious side effects that may occur from using nortriptyline HCl include changes in mood or behavior including impulsive behavior; increased anxiety; feelings of panic; difficulty sleeping; irregular, fast heart rate; pain in the chest, pain throughout the arm or shoulder; nausea or general ill feeling; numbness or weakness that come very quickly, particularly if it strikes one side of the body; sudden headaches; disorientation; eye pain, changes in vision or swelling or redness in the eye; speech problems; balance problems; hallucinations; seizures; bruising more easily; bleeding more easily; unusual muscle movements in the eyes, tongue, jaw, or neck; tremors; powerful thirst accompanied by headache, nausea, vomiting, and weakness; feeling faint; decreased urination, increased feelings of depression, or suicidal thoughts. You should see your doctor immediately if you develop any of these more serious side effects, or if you have an allergic reaction, which are marked by facial and throat swelling, itchy rash, hives, and difficulty breathing.
Continue Learning about Antidepressant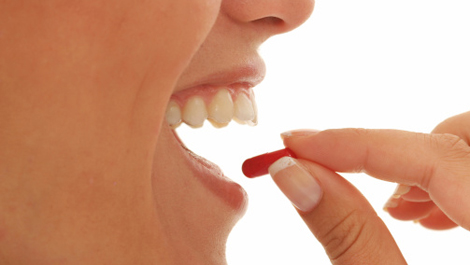 Antidepressants treat depression. They raise serotonin, norepinephrine, dopamine, and brain-derived neurotrophic factor levels. Improves mood and reduces the physical symptoms of depression. Learn more about antidepressants from o...
ur experts.
More