Common side effects of fluoxetine hydrochloride include:
Dry mouth
Sore throat
Nervousness
Drowsiness
Nausea
Weakness
Uncontrollable shaking of a body part
Weight loss
Lowered appetite
Changed or decreased libido or sexual ability
Excessive sweating
Abnormal dreams
Abnormal ejaculation
Flu-like symptoms
Gas
Flushing
Itching
Rash
Sinusitis
Upset stomach
Yawning
Fluoxetine hydrochloride can cause some serious side effects. Call your doctor right away if you experience any of the serious side effects of fluoxetine hydrochloride:
Fever
Joint pain
Fever
Confusion
Sweating
Irregular or rapid heartbeat
Severe muscle stiffness
Seizures
Hallucinations
Swelling of the hands, feet, ankles, or lower legs
Eye pain, changes in vision or swelling or redness in the eye
Some people may have an allergic reaction to fluoxetine hydrochloride. Seek emergency medical treatment if you experience any of the symptoms of an allergic reaction:
Rash
Hives
Difficulty breathing or swallowing
Swelling of the face, lips, eyes, mouth, tongue, or throat
Continue Learning about Antidepressant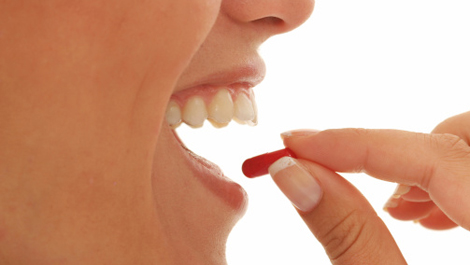 Antidepressants treat depression. They raise serotonin, norepinephrine, dopamine, and brain-derived neurotrophic factor levels. Improves mood and reduces the physical symptoms of depression. Learn more about antidepressants from o...
ur experts.
More