Some antidepressant drugs can control eating by easing anxiety, so that you don't experience the mood shifts associated with eating. While some antidepressants actually increase weight, at least one—called buproprion (Wellbutrin)—has been shown to be effective for weight loss by influencing levels of norepinephrine (the fight-or-flight chemical), as well as increasing the pleasure-seeking chemical dopamine.

It creates a synthetic saber-tooth tiger: The norepinephrine increase that suppresses hunger causes your heart rate to increase and your blood pressure to increase, which also speeds your metabolism. One study showed that people who took Welbutrin maintained a 7- to 20-pound weight loss for a year. The downside is that that study was done with a dose of Welbutrin that's higher than what's generally safe—it is a dose associated with seizures—300 to 400 milligrams.

Welbutrin is often used in conjunction with a class of drugs called SSRIs (selective serotonin reuptake inhibitors) to reverse the weight gain and sexual side effects (decreased libido and delayed orgasm) that are associated with SSRIs like Prozac.

Wellbutrin is thought to work by helping emotional eaters decrease cravings. The reason why it works: it helps us not think and obsess over food. It helps program our bodies to get back into our natural position—that is, of not substituting a six-pack of Hershey's bars for a spouse who doesn't listen, a boss who doesn't understand, or a child who feels like rolling soup cans down aisle 4.

Very soon, more and more new classes of drugs will be developed to help curb cravings and appetites, and they're worth exploring with your doctor if you fit the BMI or waist profile qualifying you for weight-loss medication. These drugs could serve as short-term boosters to help you along your path.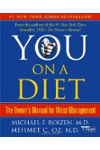 Continue Learning about Antidepressant