In research studies that carefully measure when positive results from antidepressant therapy are seen, some benefit is usually observed within the first one to two weeks. But the full effects are not seen for typically four to six weeks. What this means to you is that you will not know how well your antidepressant is fully working for at least six weeks. When you are depressed, those six weeks can seem like years, but you need to be patient. Many people prematurely increase their medication dose or change medication because they do not feel enough improvement in those first few days or weeks. Unnecessarily increasing your dose may put you at more risk for side effects.

If your antidepressant dose is too low at the beginning, you may need to wait another four to six weeks once your dose is at the right level. For reasons not fully understood, some people respond to a low dose of medication and some need a higher amount. This can be affected by how your body metabolizes these types of medications, which is genetically predetermined. Proper antidepressant dosing may be related to your body size, severity of depression, race, age, gender or other factors. But not in everyone. The take home message is to be patient when starting antidepressant therapy, but if there is no change after four to six weeks at the right dose, you probably need a different medication.
Anti-depressant drugs typically take three to six weeks to have substantial effects. This delay occurs because the brain accommodates to (or appears to) the accumulation of the drug in the brain. Thus the drugs are usually used for six to nine months for the first episode of depression (The recurrence rate after that is the same whether you continue the medication past nine months or not). Recurrent episodes require longer-term treatment.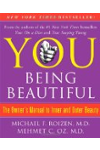 Continue Learning about Antidepressant