Here are side effects of anticonvulsants:

Common side effects: Each anticonvulsant has specific side effects. Those most commonly seen with most of the anticonvulsants are drowsiness and lethargy, mild dizziness, unsteadiness when standing or walking, difficulty concentrating, blurred vision, dry mouth, muscle tremors, nausea or heartburn, weight gain (in all drugs except Lamictal), changes in menstrual cycle, and decreased sex drive.

Less common side effects: These include infertility problems (seen in women under the age of twenty who were treated with Depakote) and menstrual irregularities, changes in hair (such as hair loss or changes in hair texture), and rash or itching. These should be reported to a doctor.

Rare side effects: Rare, potentially dangerous side effects include skin rash (mild rashes are fairly common, but a rash that is severe and rapidly increases in severity, especially with Lamictal or Tegretol, should be reported to your doctor immediately); confusion; yellow tint to skin or eyes; severe problems with balance and dizziness; soreness of mouth, throat, or gums; tending to bleed or bruise easily; and severe nausea, vomiting, and abdominal pain. If these effects occur, contact your doctor immediately.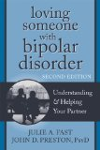 Continue Learning about Anticonvulsant