If you are taking an anticholinergic drug, metformin, primidone, rufinamide, a selective serotonin reuptake inhibitor, or valproate, topiramate may not be a good option for you.
If you are using azelastine nasal spray, a carbonic anhydrase inhibitor, a central nervous system depressant, a hormonal contraceptive, orphenadrine, paraldehyde, thalidomide, or ulipristal, topiramate can lead to side effects and should be avoided.
If you are taking lamotrigine, valproic acid may not be a good option for you.
If you are taking a salicylate, valproic acid and topiramate may not be good options for you.
If you take topiramate, you should avoid kava kava.
This answer was adapted from Sharecare's award-winning AskMD app. Start a consultation now to find out what's causing your symptoms, learn how to manage a condition, or find a doctor.
Anticonvulsants can interact adversely with the following medications. Interactions vary depending on the specific anticonvulsant.
birth control pills (especially with Tegretol; may occur with Topamax, a medication that does not treat bipolar symptoms but is commonly prescribed to bipolar patients to reduce weight gain)
anticoagulants
aspirin (moderate to high doses)
cimetidine (Tagamet)
antibiotics (especially with Tegretol)
calcium channel blockers
propoxyphene (Darvon; especially with Tegretol)
antidepressants (high doses)
antacids (may affect the absorption of some anticonvulsants)
Anticonvulsant mood stabilizers are often prescribed for patients who are also taking antidepressants. Generally there are no problems with interactions unless the antidepressant doses are high.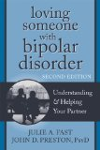 Continue Learning about Anticonvulsant