Warfarin (Coumadin) does not have any direct interaction with sildenafil (Viagra). This is also true for the other commonly used drugs to treat erectile dysfunction. These include tadalafil (Cialis) and vardenafil (Levitra).

However, you may want to be cautious if you tend to develop a fast heart rate with your atrial fibrillation. Some people with atrial fibrillation develop low blood pressure when they have an increased heart rate. Viagra and the other drugs above could exaggerate the drop in blood pressure during sex.

When starting Viagra or a similar drug, it's safest to start with a low dose as directed by your doctor.

Ask your doctor or pharmacist if any of your other drugs could interact with the Viagra.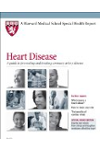 Continue Learning about Anticoagulant