The more common side effects of antibiotics include diarrhea, digestive disturbances, yeast overgrowth, bone marrow suppression, seizures, kidney damage, severe bloody colitis, and life-threatening allergic reactions. The unnecessary use and overuse of antibiotics during past decades has been blamed for the recent emergence of antibiotic-resistant strains of deadly bacteria.

Besides these potential risks, in every single person who takes an antibiotic, the drug kills a broad assortment of helpful bacteria that live in the digestive tract and aid digestion. It kills the "bad" bacteria, such as those that can complicate an infection, but it also kills these helpful "good" bacteria lining your digestive tract that have properties that protect you from future illness. These changes in bacterial balance can take over a year to recover from after one course of antibiotics.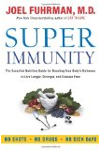 Common side effects of antibiotics are nausea, diarrhea, abdominal pain, headache, rashes and allergic reactions. There are many antibiotics, and each may have its own set of side effects that may or may not be side effects of other antibiotics, so it is important to ask your doctor or pharmacist if you believe you are having an unusual side effect. Most of the time, patients take antibiotics with very mild or no side effects. It is very rare for antibiotics to cause serious, life-threatening side effects.
Continue Learning about Antibiotic