Colistimethate is intended to treat infections caused by susceptible bacteria. It is administered through an intramuscular injection or intravenous infusion. While it is not FDA-approved, some people with cystic fibrosis or respiratory tract infections may use colistimethate by inhalation through a nebulizer. However, this method carries certain risks, as the medication's liquid mixture can break down into potentially damaging chemicals. Colistimethate should not be used by people who are allergic to this medication, and women who are pregnant or breastfeeding should consult their doctors before using this medication. Colistimethate should be taken for its prescribed period. Even if your symptoms go away, continue to take the recommended dosage. Colistimethate has the potential to interact with other medications, including anesthesia drugs; cephalothin; cisplatin; cyclosporine; medicines for infections, such as acyclovir, adefovir, amikacin, amphotericin B, bacitracin, cidofovir, foscarnet, ganciclovir, gentamicin, kanamycin, pentamidine, polymyxin B, streptomycin, tobramycin and vancomycin; nonsteroidal anti-inflammatory drugs (NSAIDs), such as ibuprofen or naproxen; pamidronate; and zoledronic acid. Tell your doctor about any other medicines you may be taking, including vitamins and nutritional supplements and over-the counter medications.


Continue Learning about Antibiotic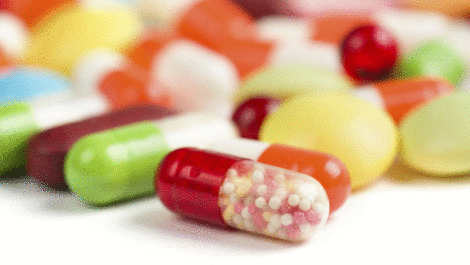 Antibiotics are drugs that kill infections caused by bacteria.