Chloramphenicol sodium succinate has caused serious and even fatal leukemia and blood disorders, such as aplastic anemia, hypoplastic anemia, granulocytopenia and thrombocytopenia. You likely will have blood tests while receiving chloramphenicol sodium succinate to ensure that the medication is not causing one of these conditions. Use of chloramphenicol sodium succinate has been associated with diarrhea, ranging from mild forms to fatal colitis. A condition known as gray baby syndrome, a toxic and potentially fatal reaction to the medication, can occur in newborns and infants who have been given chloramphenicol sodium succinate. Symptoms of gray-baby syndrome include a gray tinge to the skin, refusal to feed, drop in body temperature and loose, green bowel movements.
Chloramphenicol sodium succinate is only effective when given intravenously. It is not effective when injected into muscle tissue. It should only be used to treat serious infections and should not be used for the cold or flu or to prevent bacterial infections. People with kidney or liver problems should discuss use of chloramphenicol sodium succinate with their doctor. Pregnant and breast-feeding women should discuss the risks and benefits of using chloramphenicol sodium succinate with their doctor. You may experience a bitter taste in the mouth after receiving chloramphenicol sodium succinate which should go away within minutes. Because complications can occur for up to months after receiving chloramphenicol sodium succinate, you should continue to consult with your doctor after using the medication.


Continue Learning about Antibiotic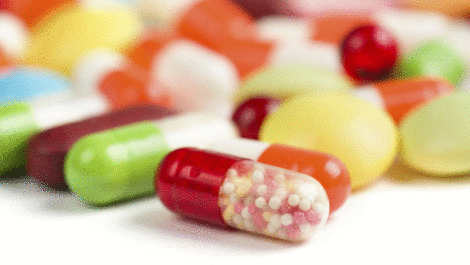 Antibiotics are drugs that kill infections caused by bacteria.