There are practical considerations in giving Xolair. Administering the medication requires more than two and a half hours. The doctor and patient must fight the insurance company for approval throughout the course of treatment, which may prevent the timely arrival of medication. Often when the patient shows improvement, the insurance uses this as a reason to withdraw approval and the patient returns to his former state. In anticipation that insurance coverage of Xolair will be withdrawn, we have started using traditional immunotherapy along with the Xolair in hopes of maintaining the dramatic improvement from the initial anti- immunoglobulin E (IgE) treatment.

So for the allergy patient, some things are getting better all the time, in theory anyway; the biggest problem of treatment is its cost.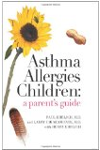 More About this Book
Asthma Allergies Children: A Parent's Guide
Asthma and allergies are at epidemic proportions. It doesn't have to be that way. Two experienced pediatric allergists tell everything a conscientious parent needs to know about these conditions,...
Continue Learning about Antiasthma