The following tips can help prevent wrinkles and keep your skin looking great at any age:
Drink water CONSISTENTLY. It's not the volume of water that matters. It's the consistency that really helps our cells stay hydrated and active.
Eat lots of veggies and foods with antioxidants.
Exfoliate your skin three times a week. Try using a vibrating facial brush tool that can also activate the superficial cells of your connective tissue and bring blood flow to the local regions of your face.
Sleep a minimum of seven hours each night in a pitch-black room. The more restful your sleep, the fewer bags and dark circles you will have under your eyes.
Don't fluctuate your weight too much. When you get older, losing 50 pounds quickly will cause issues in the fat-to-collagen ratio in your superficial layers of tissue, causing cellulite lumps to form and sagging skin.
WEAR SUNSCREEN when you are outside in sunny weather! Don't bake your skin! Cover your face when in direct sunlight, as sun damages the skin and dehydrates the superficial layers of our connective tissue system.
Sweat! If you sweat and exercise, you will always have healthier-looking skin.
Use a gentle cleanser to remove dirt, oil and makeup. Reduce exposure to harsh chemicals and surfactants. Do not over-strip the oils from your skin because it induces irritation.
Apply a product with a sunscreen every day and use it correctly by applying the amount of product that is recommended by the manufacturer for the necessary SPF protection. Use a product that provides an SPF of 15 or greater that has "broad spectrum" UVA protection. Even casual exposure to the sun can provoke damage. Limit exposure to no more than 15 minutes to permit proper Vitamin D production, but then block the remaining radiation.
Moisturize the skin every day especially in the winter or other low humidity environments. This ensures proper metabolism. Preferably, the moisturizer should have soothing agents to reduce inflammation and nutritional materials such as vitamins, minerals, and amino acids to "feed" the skin and keep it running properly.
Apply a blend of antioxidants to quench damaging reactive oxygen species (ROS) and use agents that enhance and fortify the skin's natural defenses.
Do not smoke!
It's easy to prevent wrinkles by taking a few precautions. Dermatologist Debra Jaliman, MD reveals what to do in this video.
There is no wrinkle cure. Treatment starts with prevention. You need to limit your sun exposure to twenty minutes a day, or religiously use a zinc oxide-containing sun block if you must be in the sun. Elimination of smoking and its toxins will help maximize your genetic potential. Drugs such as tretinoin, alpha hydroxy acids (AHAs), and topical vitamin C stimulate the formation of collagen and elastin and help prevent your dermis from deteriorating. The dermis can actually thicken with long-term use of these drugs.

Once you have wrinkles, prevention is a moot point. You can use skin creams to limit ongoing damage, but only more aggressive treatments will reverse them. Wrinkles are treated by filling them, by sanding, lasering, peeling, or shrinking them, by stretching them out, or by stopping the constant pull on the skin that continually recreates them.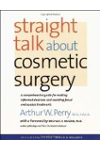 The most guaranteed way to prevent premature fine lines and wrinkles is to change your lifestyle habits. While you cannot change the photodamage from the past, you can eat a diet rich in antioxidants, the compounds that attack free radicals in the body and destroy them. Exercise moderately and avoid the damaging effects of extreme hot or cold temperatures. Get healing sleep and prevent the ravages of life's stressors from robbing you of sexy, ageless skin. Most importantly, start today to avoid the UV rays of the sun, which are known to destroy elastin and collagen over time, leading to premature aging.

If you are going outdoors, avoid the sun's strongest hours of 10:00 a.m. until 3:00 p.m. When you go out in the sun, always wear a sunscreen with an SPF of at least 15 and reapply every two hours. If you live in the south, spend time out of doors, have fair skin or a history of skin cancer in your family, use sun products with an SPF of at least 30, and apply hourly or as often as it takes to prevent your skin from turning pink. Also, don't smoke, as this accelerates the normal aging process of the skin. Even after only 10 years of smoking, the skin changes and wrinkles are irreversible.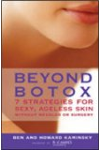 Continue Learning about Anti-Aging Skin Care