Everyone gets wrinkles as they age. But you don't need plastic surgery to get rid of them. Watch this video as Dr. Oz explores strategies to remove wrinkles with cosmetics expert Paula Begoun.
Continue Learning about Anti-Aging Skin Care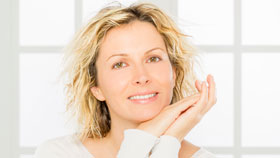 The science of anti-aging has come a long way. Learn how to slow aging, feel and look younger and keep your skin in great condition.