With agressive advertising and marketing campaigns the cosmetic companies do a great job of creating consumer confusion. They hire celebrities to endorse their products and make exagerated claims that cannot be substantiated. Your best resource is always going to be your dermatologist. I tell patients I can save you a fortune and still give a great skin care regimen. I sugggest you stick to major consumer brands that are found in the drug store or discount store. These companies generally have the best products at the best price.They also do the most comprehensive testing. Expensive department store brands are rarely worth the money and avoid lesser known internet brands.
Most of us feel baffled and frustrated, with way too many choices. According to the American Academy of Dermatology in Schaumburg, Illinois, 94 percent of women are confused by their antiaging options. So let's demystify the cosmeceutical mystery. There are four rules to remember:
Prevent aging skin with what you already own: sunscreen
Sun protection is the best antiaging product you have and the best investment you can make. Ninety percent of cosmetic skin problems that occur with age (wrinkles, sagging, hyperpigmentation) are caused by sun exposure, according to the Journal of the American Academy of Dermatology.
Read product labels closely.
The label must list ingredients from the highest concentration to the lowest, so if the antiaging element you are looking for, be it niacinamide or vitamin C, is near the bottom, there's not enough in the product to do anything.
Choose your antiaging ingredients wisely
Are you in your twenties and looking for a preventive product? An antioxidant is a good bet. Do you want to fight wrinkles? Then something with retinoic acid will work. If brown spots and uneven skin tone are your problem, you can use retinoic acid or try a product with niacinamide. Narrow down what it is about your complexion you want to improve, and that will help narrow down your options.
Research products, and learn the difference between miracles and marketing
Do your homework on ingredients, and think logically about their claims. Frequently what is proclaimed to be a new chemical innovation turns out to be a derivative of something that already exists. For instance, an exciting ingredient (whose name was created and patented by a cosmetic company) claims to stimulate the production of glycosaminoglycans (GAGs) and increase the storage of moisture in the dermis. This chemical has a cool, sci-fi name and sounds like an amazing discovery, yet it's simply a plant-derived form of xylose (a sugar molecule like the GAGs).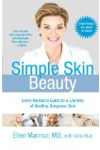 Continue Learning about Anti-Aging Skin Care