Since cosmetic companies are always devising new ingredients and innovative ways to get them into the skin, it's inevitable that cosmetic nutritional supplements are the logical next step. Eating a healthy diet is a more efficient way to get the nutrients necessary to improve skin since the body metabolizes food better than it does pills.
For many, it's easier and perhaps more satisfying to swallow some capsules rather than eat a plate of vegetables. You think and hope that the supplements you ingest carry the same magical power of a beauty product you apply. You might believe that a few doses of antioxidant pills or omega-3 fatty acids will have your skin looking hydrated and youthful in no time. I hate to burst that bubble, but - just as with cosmetics - it's difficult to know if these nutritional supplements really work since most research is done in-house and remains unpublished. And as with cosmeceuticals, the FDA does not vet supplements since they are classified as foods, not pharmaceuticals.
Physiologically speaking, only a minimal amount of the nutrients in a vitamin supplement ever reaches the skin. Excess vitamin C, for instance, is eliminated from the body before it ever reaches the periphery of the dermis or the epidermis. It sounds as though systemic ingredients have just as difficult a journey as their topical siblings. Though research has shown that ingesting green tea seems to reduce the incidence of skin cancer (at least in mice) and taking oral vitamins C and E for three months can reduce UV damage, there's not much science to support the taking of supplements to reduce wrinkles.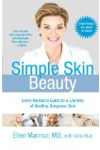 Continue Learning about Anti-Aging Skin Care