Antioxidant skin creams contain ingredients that can help counteract sun damage. To learn more about using antioxidant skin creams to take years off your face, watch this vide featuring Dr. Oz and dermatologist Dr. Jeannette Graf.
Continue Learning about Anti-Aging Skin Care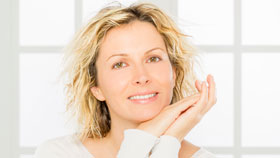 The science of anti-aging has come a long way. Learn how to slow aging, feel and look younger and keep your skin in great condition.