Not everything you do will break the bank. A tube of wrinkle-fighting, skin-firming prescription Retin-A may run about seventy-five dollars, for instance, and will easily last three or four months. That's something most people can afford and although it takes two or three months for its smoothing effects to show, patience is your only other investment.

From The Mind-Beauty Connection: 9 Days to Less Stress, Gorgeous Skin, and a Whole New You by Amy Wechsler.
Continue Learning about Anti-Aging Skin Care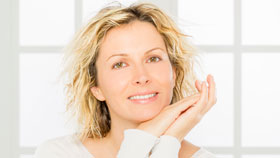 The science of anti-aging has come a long way. Learn how to slow aging, feel and look younger and keep your skin in great condition.