A topical steroid cream is a type of medicine that a doctor may prescribe for treating certain skin conditions. Topical medicines are applied directly to the skin. Steroids are medications that relieve inflammation and itching. Your doctor may prescribe topical steroid cream if you develop a skin rash due to poison ivy, eczema or certain other causes. Instructions for use usually include warnings not to use more than 7 to 14 days, not to use with any other steroid drug (like others containing corticosteroids), and not to use over a large part of the skin unless instructed to by your doctor. Follow all of your doctor's instructions if he or she prescribes a topical steroid medication.
A foreseeable skin emergency for you or someone else in your family is a rash, itchiness or red, irritated skin. Every family should have 1% hydrocortisone cream in the medicine cabinet just in case. If this over-the-counter, low-dose product isn't effective (and it's often not as fast or successful an antidote as you might need), get a prescription strength version from your dermatologist. It's fantastic for treating a burn (even a sunburn) or any kind of irritation on the skin. You need to have something immediate that you can put on, just like taking aspirin when you have a headache. This is a great antidote for eczema, bug bites and allergic contact dermatitis (as from poison ivy). But if used on normal, nonrashy skin, topical steroids can lead to stretch marks, so they should only be used temporarily (for a maximum of two weeks).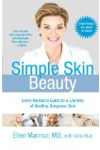 Topical steroid creams help relieve pain caused by different skin conditions, including eczema or allergic reactions. They help to relieve the pain, inflammation, itching, and scaling by blocking allergic reactions on the skin. Topical steroid creams are available over-the-counter in lower strengths or by prescription at higher strengths. Drug names for topical steroids include hydrocortisone and triamcinolone. Brand-name topical steroid creams include Cortaid and Kenalog.
Continue Learning about Anti-Inflammatory