Stable angina pectoris means that the discomfort and limitation have not increased recently, such as over the previous 1 to 2 months. There may be chest pain, tightness or other discomfort on exertion or from other causes, but the severity and frequency of the episodes is the same. The chest discomfort usually lasts less than five minutes and is relieved by resting or by medication.
In persons with stable angina, researchers usually find a narrowing of at least one of the coronary arteries. The narrowed blood vessel allows enough blood (and oxygen) supply to the heart muscle at rest. With more activities, the heart increases its work and needs more blood, but the narrowed vessel limits the supply of blood, and angina develops. With rest, the need for more blood supply lessens, and the chest pain goes away.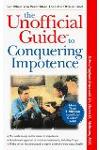 More About this Book
Unofficial Guide to Impotence
The Unofficial Guide to Conquering Impotence delivers the inside scoop on impotence: the truth about Viagra, what treatments really work, and how lifestyle changes can aid in conquering...
Continue Learning about Angina