Anger builds in stages. By understanding the progression of your anger, you can learn to quickly identify when you are becoming agitated and head it off before it gets out of control.

1. Your anger button gets pushed.
2. Your thinking gets distorted.
3. Your feelings take over and you react.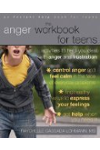 Continue Learning about Anger Management