Benzodiazepines are a class of anti-anxiety drugs also commonly referred
to as minor tranquilizers. Benzodiazepines are used to treat acute anxiety, agitation, and insomnia during episodes of mania. They are also used to treat anxiety disorders (such as panic disorder, post-traumatic stress disorder, and generalized anxiety disorder). In the treatment of mania, benzodiazepines are generally used only for the first few days of treatment, to reduce agitation; ideally, these drugs are not used beyond a few weeks. These drugs take effect within thirty to sixty minutes.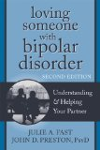 Benzodiazepines were the first class of medications used specifically for anxiety. They induce mental and physical relaxation. They enter the brain quickly and bind to receptors for the neurotransmitter gamma-aminobutyric acid (GABA ), which reduces brain activity. When they bind to GABA receptors, benzodiazepines enhance GABA's calming effects.

The many benzodiazepines include diazepam (Valium), lorazepam (Ativan), and alprazolam (Xanax). These medications are used for generalized anxiety disorder, panic disorder, and specific phobia. They're often paired with a longer-acting antidepressant drug such as a selective serotonin reuptake inhibitor (SSRI), and the dose is gradually reduced once the SSRI starts working.

Doctors try to limit the use of benzodiazepines because they can cause tolerance -- that is, a need for greater amounts of the drug to produce the same effects. But because these medications are so helpful for generalized anxiety disorder, they're sometimes used alone for extended periods. In such cases, patients should be monitored carefully for signs of tolerance. Benzodiazepines are also prescribed alone, as needed, to treat specific phobia. Someone with a fear of flying, for example, may take a benzodiazepine before getting on a plane to control anxiety immediately before and during the flight.

In addition to tolerance, benzodiazepines can cause drowsiness and cognitive impairment. Older adults and people with a history of substance abuse should avoid them whenever possible because they may be particularly sensitive to their side effects.
Benzodiazepine drugs include Valium (diazepam), Ativan (lorazepam), and Xanax (alprazolam) and are commonly used to treat anxiety on a short-term basis. Usually, these medications are only prescribed when non-drug measures are not effective. These products can be habit-forming and can decrease cognition. For this reason, they should not be used long-term.
Continue Learning about Anesthetic Agent